MBA
We are a developer, manufacturer and marketer of modular walls, space structure systems and self-adhesive surface coverings.
startseite_aesthetisch_videopreview.jpg
Aesthetic
Noble optics and endless design possibilities
It's nice that Mila-wall is so beautiful. Especially in the sensitive area of art and space, the pure aesthetics of these walls becomes visible. The noble, timeless form is achieved by the ingenious aesthetic construction without any visible connection technology. This allows almost infinite design possibilities.
Wall in its purest form
This edited image is intended to show that it is definitely worth paying attention to the wall elements for a change.
Economic
Saves not only resources, but also your budget
With Mila-wall, we combine high quality with reusability, thus creating an excellent price-performance ratio. Mila-wall's extreme durability ensures that your investment pays off. The purchase usually pays for itself after the fourth installation – but we also know of wall elements that have been installed dozens of times and are still in perfect condition. This way not only resources are saved, but also the budget.
Again and again and again and again.
Mila-wall uses a patented joining technique that allows completely finished wall modules to be joined together in the shortest possible time to form spatial structures. And again and again.
startseite_nachhaltig_videopreview.jpg
Sustainable
If walls could talk
Admittedly, the word "sustainable" is now used in an inflationary way. Nevertheless, the basic idea behind it does not yet seem to have arrived everywhere. Still, immense amounts of material are used for exhibitions and fairs and a large part of it is simply disposed of after use.
In view of the urgent need to build in a resource-saving and sustainable manner, the use of modular systems will become increasingly important in the future. Especially since Mila-wall is a modular wall system that was developed specifically for the exhibition and trade fair sector.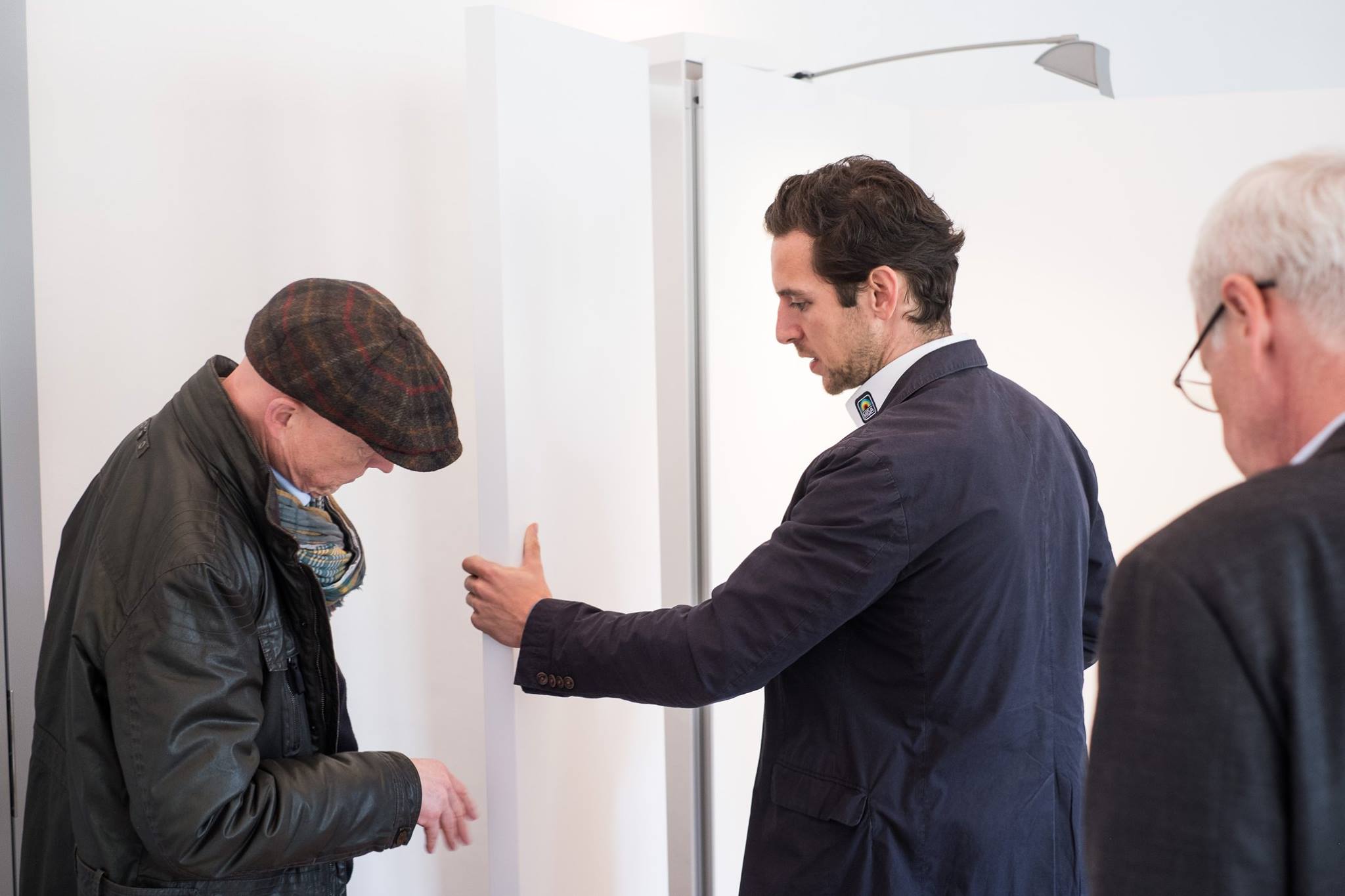 Creative
Unique pieces despite system
Many planners are against systemic building because it limits their creativity. But the opposite is true: Mila-wall's ingenious modular construction technology shows that creativity and the use of standard elements do fit together. A mixed construction of standard elements as well as custom-made components allows for the creation of unique pieces on a modular and sustainable basis. In addition, Mila-wall offers not only walls, but also sound, LED, multimedia, radii, and, and, and.
We support you right from the tendering stage, we analyse which parts can be built in the reusable system, manufacture the rest in our workshops if desired, and then assemble everything together. You provide the design and we do the rest!
Wall modules for trade fair construction
Modular can be so individual.
Exhibition stands built with Mila-wall wall modules can be assembled and disassembled extremely quickly and are extremely durable.
Exhibition walls for museums
Long live art!
Mila-wall exhibition walls provide the perfect neutral canvas for exhibitions in galleries and museums of any size.
Walls for events
Worth the price.
Mila-wall movable walls are multifunctional and variable, allowing for new room layouts to be created again and again.