The Art of Space Design - fascinating and transforming.
We create valuable spaces - as developers, manufacturers and sales service providers of modular walls and self-adhesive surfaces. With our sustainably produced, high-quality and long-term usable products we stand for the intelligent combination of aesthetics and economy, of architecture and marketing, of fascination and transformation!
startseite_aesthetisch_videopreview.jpg
Aesthetics
Timeless optics in countless variations
With the timeless look of our Mila-wall we create a stage for your objects! Whether in museums, (art) galleries, trade fairs or at events - thanks to the unique design of our modular wall systems without visible connection technology, we make it possible to present works of art and exhibits on an individually adaptable wall surface. Whether unobtrusive or eye-catching, minimalist or avant-garde, the Mila-wall opens up almost infinite design possibilities.
Wall in its purest form
This edited image is intended to show that it is definitely worth paying attention to the wall elements for a change.
Economy
Planning reliability that saves resources and saves the budget
High-quality, extremely durable materials and simple storage and (re)assembly options not only create a positive ecological effect. Especially the reusability thanks to the innumerable configuration and application possibilities also protects your economic balance. After the fourth use at the latest, the acquisition costs are amortized and even extensions or (small) repairs prove to be minor items in subsequent budget planning.
Again and again and again and again.
Mila-wall uses a patented joining technique that allows finished wall modules to be joined together in the shortest possible time to form spatial structures. Again and again.
startseite_nachhaltig_videopreview.jpg
Sustainability
Sustainability is our lived philosophy
The social, societal and last but not least economic effects of growing climatic changes, which can be seen and experienced everywhere, influence the way we work and thus above all the production and use of our products. The responsible and conscious use of materials and resources in spatial staging - whether for companies, public institutions, catering establishments or in the private sector - has become a necessity. Especially our modular, reusable Mila-wall systems can help to make your exhibition and trade fair projects sustainable.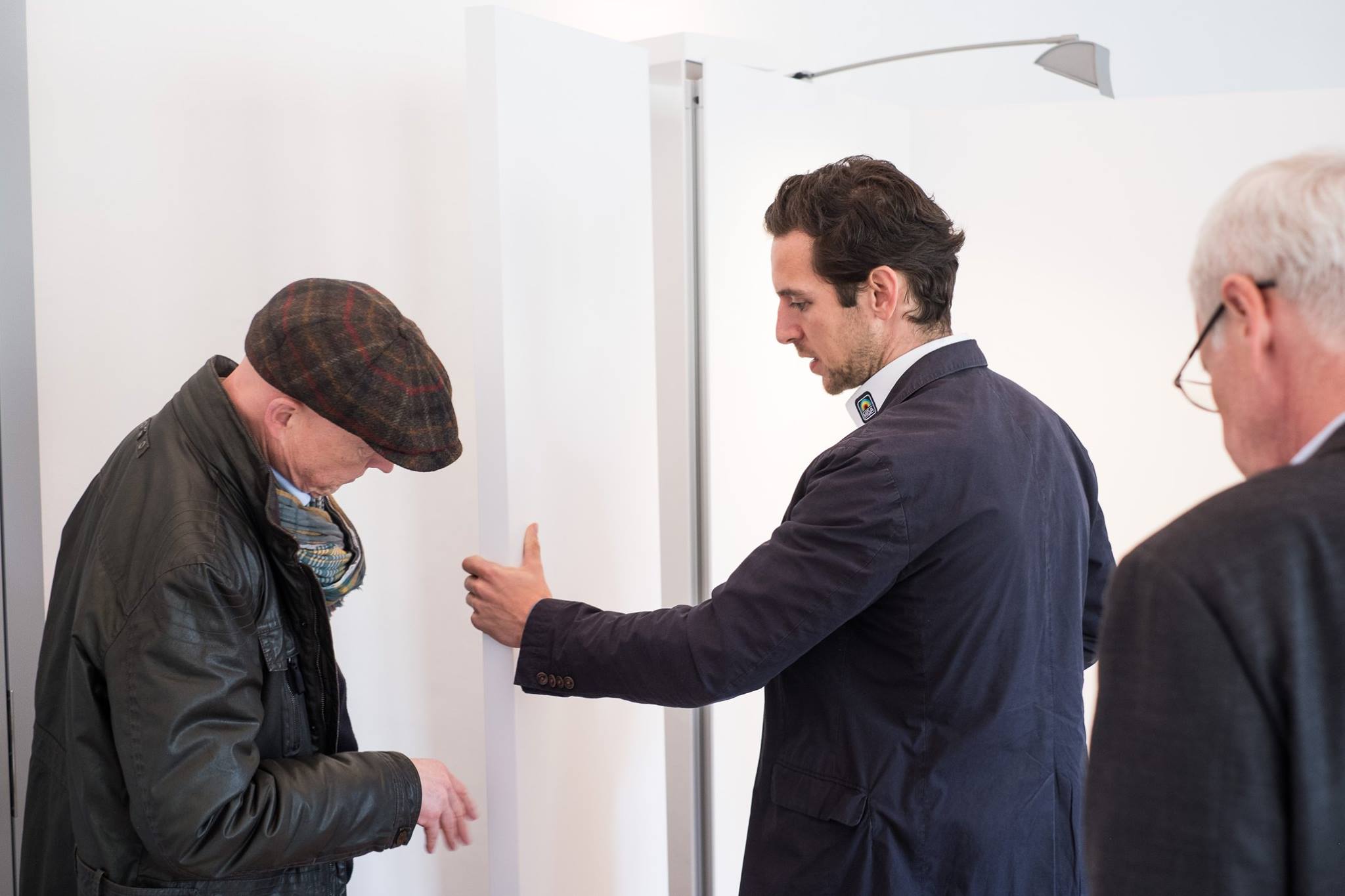 Creativity
Unique pieces despite system
Mila-wall wall systems offer you, the designers and planners, countless implementation possibilities and almost unlimited creative freedom. Existing standard elements can be reconfigured at any time or combined with individually manufactured components. In addition to the wide range of design options, the 176 available surface foils, integrable light modules, sound and acoustic systems, monitors or adaptable wall radii allow for a unique interior design at any time.
And we don't leave you alone: we support you right from the tendering stage, analyze which parts of our standard range can be used, develop and produce the individual solutions in our production facility on request and offer you help with the installation - as with all projects!
Wall modules for trade fair construction
Modular can be so individual.
Sustainable, reusable systems are more in demand than ever, especially in the trade fair industry. The Mila-wall is not only particularly resource-friendly, but also quick and easy to install, extremely durable materials and a high-quality appearance with no visible system technology.
Exhibition walls for museums
Long live art!
As a second canvas for art objects, paintings, exhibits and objects of all kinds, the Mila-wall can be flexibly used in exhibition spaces. Thanks to its stability and construction possibilities, it can also be used as a space-forming element or even turn exhibitions into a new spatial experience. The resulting emotional spatial experiences are not only created using the walls, but above all by creativity and an expressive staging.
Partition walls for events
Worth the price.
Individual room layouts, directional systems or entire room-in-room solutions can be integrated into the most diverse event locations with the help of our variably applicable wall systems.